Rachael
Travelling to Amsterdam During Covid | What You Need to Know
Updated: Jun 3, 2021
If you're from one of the countries on the safe list, congratulations! You can once again travel to Amsterdam without the headache of "Do I need to take a PCR test before I fly?" and a 10-day long self-isolation in a hotel room when you arrive.
We're thrilled for you! And frankly, also for the entire city of Amsterdam.
Because the wait is over, my friend. Life as we knew it is about to begin again (well, almost).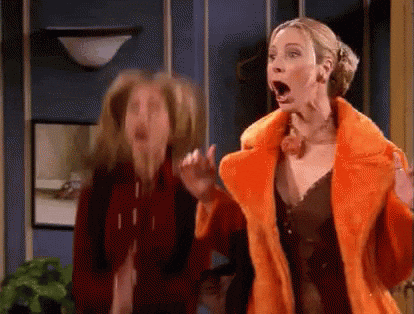 Come 5th June 2021, a bunch of Covid rules will be relaxed as the Netherlands enter its third phase of re-opening.
The eager doors of museums, cinemas, theaters and concert venues will swing wide open once again to throngs of art and culture lovers.
Restaurants and bars will finally wave dust bunnies "bye bye" and roll out red carpets to welcome patrons indoors to enjoy meals and "borrelen".
Boat tours will be open for everyone to enjoy the joy of boozing and cruising on the beautiful canals of Amsterdam.
And oh, speaking of booze... Alcohol and cannabis sales period will be extended. *insert collective "HOORAY"!*
Yes, things are slowly opening back up, but that doesn't come without rules and regulations.
So read on, dear reader, to prepare for your trip to Amsterdam and learn how to navigate Amsterdam during Covid - like the smart and savvy champ that you are.
Before Your Trip
1) Cut out the middle man (Book your flight directly with the airlines)


We're crazy for deals here in the Netherlands. We call it frugal. Some call it cheap. But hear us out. This might not be the cheapest option, but you'd thank yourself at the end of the day - if sh*t hits the fan.
Let's say you want to book your flight with a third-party website, like Booking.com or Skyscanner. The price is right. You've nailed a date. But alas. The Covid situation takes a turn and you find yourself unable to travel. Sure, you have the option of possibly getting a refund or travel voucher, or even changing the date altogether.
But here's the catch.
If the help lines at the third-party website are jammed with other travellers in similar situations, you might find yourself toggling between them and the airline to get anything done.
Enter the priority lane.
Booking directly with the airlines means there's only one straight path to get it all sorted out. A couple more Euros, a whole lot less hassle. Just be sure to read the fine print and cancellation rules before you lock your flight down.
2) Keep your eyes peeled for better deals
To adapt to the needs of travellers during Covid, hotels, BnB's, AirBnB's, and tour operators like ourselves have had to eat the F word for breakfast.
Flexibility, baby.
This is a silver lining for travellers.
Most accommodations offer a free 24-hour cancellation. This means that you're not contractually locked down by your reservation up till the very last minute.
If you see something better and decide to make a switch, in most cases, you're able to - at no cost at all. Again, don't forget to read the terms and conditions before you make your booking.
Here's another perk. Many awesome hotels in Amsterdam are offering great deals to entice guests back.
For example, at the time of writing this, Conscious Hotels is offering a night's stay and breakfast at a cool 25% off. Or the funky Hoxton hotel rewarding guests with a whopping 50 or 150 EUR credit to enjoy at their restaurant and bar for a 2 and 3-night stay.
Now that's what we call a sweet deal!
So if you love deals like the Dutch, don't settle. You never know what you're gonna find.
During Your Trip
1) Planning is everything


If you only remember one thing, it's this.
Plan ahead.
The Netherlands' 3rd phase of re-opening would allow many wonderful things to start up, but up to a certain capacity (read on for full details). Whether it's a restaurant, museum, a tour or a bar, make sure to book in advance to secure your spot.
Limited number of guests are allowed at establishments and activities like tours. Besides, most bars, cafes and restaurants are cozy but small. So as the Dutch say, "Op is op!" aka when it's gone, it's gone.
Do the smart thing. Plan ahead!
2) Always carry a mask with you
Different countries have different rules about this. For e.g. Germany has toughened their mask measures recently. Here in Amsterdam, you can breathe a little easier, thanks to its more relaxed stance.
Here are the rules:
There's no need to wear a mask when you're outdoors.

It's only mandatory to wear a mask when entering indoor public spaces and using public transportation (Uber included).

No FFP2, N95 or surgical masks required here. Your favourite Etsy fabric mask will do. Nope, scarves don't count.
So wherever you go, just pop a mask in your pocket to save yourself a whole lot of hassle. Many shops sell them as well, so if you forget, you can simply get one more for the road.


3) Get around like a local


The city of Amsterdam advises travellers to only take public transportation when necessary (essential travel only), and to avoid crowds during your journey.
So what's the best way to zigzag around our city?
The answer is simple.
If you're a decent cyclist, do as locals do. Rent a bike and roam around on wheels! That way, you can enjoy the joy of free-wheeling along the canals and around our beautiful parks (check out our faves, Vondel park or Westerpark), the convenience of getting around the fastest and easiest way possible, and it's mask-free and cheaper than public transportation (starting at around 11 EUR per day). We recommend renting it from local bike rentals such as family-owned Frédéric Rent a Bike.
Tip: Blend in with the locals by exercising absolute self-control.
Do. not. ring. bike. bell. excessively + unnecessarily.
It's the biggest telltale sign of a tourist. Don't say we didn't warn ya!
If bike life is not for you, then put on some good walking shoes and walk! Amsterdam is a compact city which is easy to navigate. Besides, it's beautiful to slow down and put that Fitbit to use.
4) Restaurants + bars / cafes to open indoors
Woohoo! Amsterdam's fine restaurants, bars and cafes can finally welcome patrons indoors and outdoors from 5th of June 2021. After what seemed like forever, Amsterdam is waiting with bated breath to enjoy "gezelligheid" inside their favourite drinking establishments and eateries once again.
Cafe Papeneiland in De Jordaan neighbourhood. Amazing atmosphere and apple pie.
Oh, how we've missed thee.
Since everyone's raring to return to their top spots, we recommend reserving ahead of time. Most places have simple booking systems such as this one of Two Chefs Bar below (most are available in English, too).
Here are other updates that are good to know:
From 5th of June 2021, restaurants and bars are allowed to open indoors and outdoors between 6am to 10pm.

Everyone must have an assigned seat at the table. Sitting and standing at the bar is not allowed. A maximum of 4 people are allowed to sit at a table (excl. under 13 year-olds) and you must be seated 1.5 metres apart.

Mask up when you enter the establishment to pay or use the restroom. Once you're at your table, you can yank that mask off!
Since things are not fully open yet and opening times differ, we recommend checking out the website of the place you wanna visit to avoid disappointment.
Cheers or "Proost!" to finally being able to enjoy a meal and drink alongside strangers in a room!
5) Museums, indoor attractions and cultural spaces to re-open


Get ready for some culture because our museums, cinemas, theaters, and music venues will once again be ready to receive limited number of visitors, subject to certain conditions including reservation, health checks and designated seating. Reservations can be made for up to 4 people.
Imagine this. You're finally in Amsterdam, at an optimal time where you can visit our amazing museums like Van Gogh Museum and Rijks Museum, but alas. "Op is op!" aka "When it's gone, it's gone."
The struggle is real.
We'll say it again. Plan ahead.
6) Shop like there's no tomorrow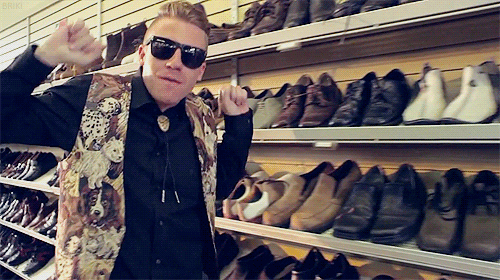 If you enjoy shopping, you'd be happy to know that all shops in Amsterdam will be open again from 5th June 2021! Again, you need to mask up when you enter the stores. And friend, hear us out.
You'd need patience to shop.
Shops are only allowed to welcome one customer per 10sqm. With that in mind, plan a little more time if you wish to shop.
Don't forget to bring a snack and beverage, play some Candy Crush, or learn about what makes Amsterdam special to us while you wait in line. #winning
Here are some excellent places to shop to get you started. The 9 Straatjes (The 9 Streets), Haarlemmerstraat and Utrechtsestraat are excellent for chic, independent boutiques and designer stores, along with great restaurants and bars to rest your feet and replenish.
If you enjoy one-of-a-kind, lovingly-crafted products from local artists and artisans, go to The Maker Store. This funky store is a great place to get some unique Amsterdam souvenirs like handcrafted jewellery, books, art prints, clothing, you name it. They even offer leather "skin tattoo" aka engraving for a personalized touch.
The best part? it's spacious. So you might not need to wait after all. And if you're hungry or thirsty, treat yourself to some tasty stuff from Amsterdam's first food court, Food Hallen next door.
7) Alcohol sales and coffee shops (cannabis cafes)


From 5th June 2021, alcohol sales will end at 10pm sharp before starting again at the ahem... appropriate time of 6am. Currently, it's prohibited between 8pm and 6am.
Just in time for those boozy summer evenings outdoors! Amsterdam, rejoice.
Delicious local craft beers at Microbrewery Troost at Westerpark
If the greens of the gods are more up your alley, then you'd be happy to know that travellers can still get them from our local "coffeeshops" aka cannabis cafes right now. Our mayor, Femke Halsema is on a mission to ban "cannabis tourism" by the time Covid restrictions are lifted. But that's not happening just yet.
Coffeeshops / cannabis cafes are open for pick-up until 10pm. Currently, cannabis sales end at 8pm.
Check out our exclusive interview with Ludo, owner of Paradox Coffeeshop to find out how Amsterdam's coffeeshops work.
Ludo lighting one up at his cannabis shop, Paradox Coffeeshop
8) Entry passes
The Dutch government has also decided to introduce coronavirus entry passes. This means that restaurants, sports venues and theatres can admit more people if they only admit people who have a negative coronavirus test.
This means that restaurants, sports venues and theatres can admit more people than the current regulation of 50 max, on one condition. You'd need to have a negative coronavirus test. Social distancing remains in place. Self-test kits don't count. A network of fast test locations is being put together and the tests will be free. This is not mandatory and it'll be up to the venues themselves to decide whether or not to opt for testing and more visitors.
9) Keep 1,5 metre distance and stay clear of crowds
This one's a no-brainer. Avoid crowds and maintain 1,5 metre distance.
Maximum group size (both indoors and outdoors) has been bumped up to 4 from the current 2 pax max.
Final thoughts
Travel is a privilege. Especially now after a dry spell. We know you want to experience more, this is why we've put together this list to help you to navigate a changing Amsterdam.
Here's a recap of the basics.
Plan ahead. Reserve your museum ticket, restaurant table, and everything you want to do in advance.

Be mindful and respect the rules and locals. This means masking up when you're required to, sticking to the requirements of establishments and authorities, etc.

Keep 1,5 metre distance and avoid crowds.
Check the latest Covid updates here as things are always changing (available in English).
Wanna get more out of your stay in Amsterdam? Book one of our private tours!
Our award-winning Who is Amsterdam walking tour is an immersive and entertaining way to get what makes Amsterdam tick. Hear the stories of unique locals who represent themes Amsterdam is famous for, like a sex worker, cannabis shop owner, bike mechanic, and more! Read our rave reviews here.
Thirsty for local craft beers and unscripted stories of Amsterdam's drinking culture (and our own embarrassing boozy local stories)? Then join our private Brews & Tales Amsterdam Craft Beer Tours to enjoy the best local craft beers and snacks in Amsterdam. Read our glowing reviews here.
Travel safe and have a damn amazing time in our city! We can't wait to welcome you back. :)
Follow and subscribe to our socials and connect with us!
YouTube: https://www.youtube.com/channel/UC16uPBC5uBIHOBIEXi8cJcA
Instagram: https://www.instagram.com/whoisamsterdamtours/
Facebook: https://www.facebook.com/whoisamsterdamtours