alexandragudowski
*UPDATED* New Corona Rules in the Netherlands (From 26 June 2021)
Updated: Jul 1, 2021
Are you thinking of travelling to Amsterdam, but you're unsure about the latest Corona updates? We got you, friend.
And boy, do we have awesome news for you!
Starting 26 June 2021, the Netherlands is entering its 4th stage of re-opening. This is a huge step toward a near-complete restoration of "normal" aka "the good ol' days". So buckle up as we dive into the latest dos and don'ts during Corona time in Amsterdam.
(This article is about what's allowed in Amsterdam again. For information about quarantine and other conditions for entering the country, check out this link right here.)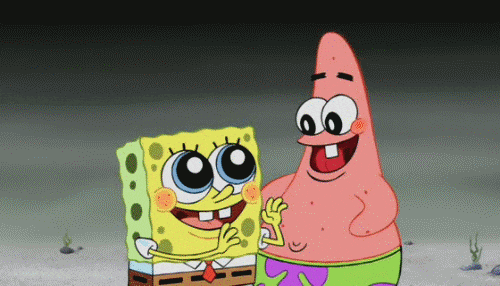 What's changed?
Vaccines are being rolled out like red carpet at the Met Gala. Over 13 whopping million doses have been given out. Around 5 million people are now fully vaccinated and around 4 million have received their first shot.
With the number of vaxxed people rising and hospitalization rates falling, the Netherlands has decided to further relax its Corona measures. The changes are tangible. So here are the main updates to keep you in the loop.
Everything is open again!


Awesome news, everyone! Everything is open again! From clubs to theatres, museums to music venues, we can all enjoy the beautiful things in Amsterdam once again! But it's not without its restrictions. In places where people walk around, like stores and museums, the maximum capacity is 1 person per 5 square metres. However, if these places use a coronavirus entry pass system (meaning, you'd have to show a negative corona test), then they can operate at full capacity, baby!
And yes, we can dance on the dance floor again. But don't expect to rub up against a stranger anytime soon. The Dutch government strongly advises us to maintain 1,5 metres (4,92 feet) everywhere - except in impossible places like on an airplane, public transportation, at festivals or other events, etc. In this case, a face mask (non-surgical will do) is necessary.
Masks off!
After a long time of donning a face mask, it's kinda hard to say goodbye to it... NOT! Good riddance, we say! Whilst it's great that we're at a stage where we can finally roam around mask-free, let's face it (pun intended). Some places are impossible to social distance. For example, on an airplane, on public transportation, at festivals or other events, etc. In this case, a face mask (non-surgical will do) is necessary. So always keep it in your pocket, just in case.
Goodbye, group size restriction
The previous rule of max group size of 4 has now been lifted. Hurray! But hey, though there's no longer a restriction on group size, the government urges everyone to maintain your distance and avoid the crowds. Amsterdam's a teeny tiny city with narrow streets. So try your best to steer clear, friend!
Corona 101 rules still rule!
Before you burn your masks, hug a thousand strangers, and dive head-first into a mosh pit (please don't do that), you need to know the basic Corona rules that are still applicable. Just because more vaccines have been rolled out and hospitalization rates are falling doesn't mean that we're completely back to the way things were.
So here are the rules:
1) Avoid the crowds
Again, Amsterdam is a compact city with narrow streets and small spaces. The Dutch government advises travellers to avoid crowded areas and to leave the area if it becomes impossible to social distance.
2) Wear your mask in tight spaces
You've heard this one, but we'll say it again. Keep your mask on on public transportation, and other squeezy spaces.
2) Clean yo self!
We don't know how to feel about authorities reminding us to do the most basic thing - to wash our paws. It's both a sense of "I should know better." and "What the..."
Sadly, turns out, we need it.
According to a GallUp survey, Dutchies are the least hygenic country in Europe. Only 50% automatically wash their hands with soap and water after a trip to the toilet. Perhaps, things have changed. Before you pick up that croquette and shove it straight into your mouth (Never do that. It's piping hot!), give your hands some TLC under the tap. It's good for ya and everyone around you! Oh, and avoid handshakes.
4) Get tested if you experience symptoms
If you feel unwell -- a scratchy throat, burning fever, runny nose, a stubborn cough and *gasp* a loss of smell and taste (it's the worst!)-- Then get tested at the GGD Amsterdam (Public Health Service of Amsterdam) - for free. Anyone who experiences Corona symptoms or had been in contact with someone with Covid can get a free test at GGD Amsterdam.
You can make an appointment by calling 0800- 1202 (for local numbers) or +31 8506 9063 (for foreign numbers). Lines are open daily from 8am to 8pm. And don't worry, the first bit is in Dutch, but stay on the line. It'll switch to English soon enough.
You'll normally be able to get tested at one of their testing stations in Amsterdam within 48 hours. Meanwhile, stay quarantined in your hotel and keep a distance from others till you get your test results.
Final thoughts
It's awesome that Amsterdam's back at almost full speed, but hey, we gotta stay cautious to be able to enjoy our freedom. So travel safe and have fun!