Rachael
5 Reasons Why Living in Amsterdam is Special To Us (Our Stories)
Updated: Jun 1, 2021
Hello and welcome to our brand new blog!
Yes, it's finally time for us to start one. A pandemic, in a way, helped us to kickstart many things, including our YouTube channel which will feature tons of recommendations and cultural comparisons like this one here about King's Day vs Queen Elizabeth's birthday. For our latest video, we decided to do something different. If you just wanna get the gist of it, watch the video below. For slightly more juice and background info, read on.
After years of guiding travellers and friends - old and new - and sharing stories of Amsterdam and its inhabitants, it's time to share our own stories about why we came to Amsterdam, why we stuck around, and what we love about our home. And we thought, "Why not make this our first blog post, too?"
It's easy to love Amsterdam as a visitor.
There's a ton to do and see - museums, bike rides, the beautiful canals, adorable tilted houses, and the brown cafes dripping with history - its nicotine-stained walls that remind us that many had left their marks like forgotten graffiti behind a dive bar toilet door.
Sure, it's all of these things that charmed us when we first visited Amsterdam in 2006 and 2013 individually.
But uprooting and leaving everything you've ever known - family, friends, and familiarity - and starting over in an entirely new culture, takes more than just insta-worthy canals and tulips.
It takes a certain amount of "I NEED to be here!" kind of insanity and guts to take the plunge.
For us, the pull factor of Amsterdam was undeniably simple: The freedom to be ourselves and the joy of living in a place where like-minded people think the same, but do differently. And man, we found so many more reasons to love this place which we'll share, but first, here are our stories.
A Cultural Sandwich
I'm the only child of two amazing parents, Kasia and Adam Gudowski. They were two freedom fighters who grew up and found each other in communistic Poland. In 1989, the Berlin wall fell, I was 6 years old when I followed my parents to Germany in search of a better future. A brand new world unfolded before me.
I'll never forget taking the escalator for the first time. The joy! We didn't have that in Poland. But there were other differences.
In Poland, the family unit is fiercely tight-knit and takes center stage. Under communism, we were all each other had. This results in a warm but chaotic culture, interwoven with hierarchy and faith. I was raised Catholic.
In my experience, Germans were individualistic, grounded, organized to a tee.
Growing up in Germany within a Polish household, I was caught in the pendulum of Polish emotion and German rationale. The result? A diluted sense of belonging in both worlds and a real disconnection from knowing where I belonged.
The Discovery and Reveal
When I was a teenager, I realized that I liked girls but I kept it from my family because being gay is still taboo in Polish culture. But in 2003, I was 19 when I told my parents that I had fallen in love with a woman. It was followed by disbelief and a terrible revelation.
My mom told me that she had breast cancer. She'd kept it from me to protect me, but when she found out that I'd become someone she didn't see in me, she broke. So did I.
The next 3 years were mentally and emotionally draining. Though my mom was very ill and loved me deeply, she couldn't understand why I was not who she'd wanted me to be. Every day was full of long and intense discussions about why I was who I was.
I love my parents and they did everything to give me a wonderful childhood. Seeing them so hurt was almost unbearable. But I couldn't stand the daily confrontations and interrogations. So when the opportunity for an internship in Amsterdam came, I decided to take it on.
Amsterdam Immediately Felt Like Home
Coming to Amsterdam for the first time in 2006 gave me a chance to breathe - and surprised me. I found out that I was in one of the most liberal cities in the world. I didn't know anything about Amsterdam besides typical Dutch stereotypes like cheese, tulips and windmills. Being surrounded by the beautiful 17th century houses, the warmth of the people saying "hello" on the streets, and there's something about the water that invited a wave of peace over me. I felt like I was finally home.
2 years later, I decided to leave Hamburg and made Amsterdam my home.
Snow Virgin
21 January 2013. 6.30am. I remember the feeling of the biting cold on my tropical skin. The cold wasn't new to me, but oh my, the sheets of white on the ground? Hell yeah! I made my first snow angel in a single layer long-sleeved black tee at Schipol Airport, Amsterdam. Finally, I'd made it to the city of my dreams.
Amsterdam On My Mind
When I was 15, my favourite teacher, Mr Anith, told our class about his trip to Amsterdam. He described it as very different and free. From that day, Amsterdam was inked into my mind.
Not a Crazy Rich Asian
I was born and raised in city-state, Singapore. You know it from such shows as Crazy Rich Asians. Well, I'm not one of them.
My family never enjoyed vacations together. My parents grew up in different times with little opportunity. So they weren't educated much, but my mom is still the hardest working person I know. My dad was often away at work too. So my sister and I were very independent growing up, but every Sunday, without fail, we'd go to church together.
A Secret Shame
When I was 8, I knew I was different from my friends. I never quite felt like just a girl. I remember my mom bought me a yellow dress and wanted me to try it on. I screamed, kicked, and sulked. I simply didn't feel comfortable. Seriously though, it was a little tight (thanks to those daily afternoon Lays potato chips - jumbo!). Mom won, and there's a photo of me squeezed like a sausage in that canary yellow dress with frilly sleeves somewhere at my mother's house. I hated it.
What I also discovered was my adoring feelings for celebrities on TV, the folks around me. They were all women. I was too young to understand, but somehow, I felt like it was wrong.
Growing up in Singapore in the early 1990's, I didn't see women with women, men with men, or anyone in between in a good light on TV, if at all. I didn't know any homosexuals. And I grew up in church i.e. being gay is wrong. I was deathly terrified of the thought of being ostracized then, and hell-bound when I'm dead. So I kept this to myself. All through my teenage years and young adulthood, I hid my desires and myself.
Reborn In the USA
"What? You've never kissed a girl??" Colleen screamed. She was a girl I met on a volunteering trip in Kensington, Philadelphia in the summer of 2012. "How about now?" She said and grabbed me in the middle of that sweaty, shitty dive bar called Kenny's (where they still patted patrons down for firearms and served 2 dollar Bud Lights). That was my first kiss with a woman.
Days before, I'd decided to come out after meeting a gay Christian worker. We had a compelling conversation which convinced me to come out of my shell. He didn't know it then, but I'd also decided to fully be myself and leave my faith behind. I was 28 years old. It was time.
A New Journey
I came home to my family, ecstatic at the thought of freedom. Dropped my bags at 7ish in the AM and immediately told my mom. I regret my insensitivity toward this shocking revelation. She cried and reasoned, but I was too happy to care.
A few short months later, I made some Dutch friends who invited me to visit. Needless to say, I jumped on the opportunity and found myself in Amsterdam on one of the snowiest winters.
It was a thrill to finally be in Europe, the continent I'd always wanted to visit, but never could because of money. Thankfully, because I'd been faithfully exploring the world through the lens and nicotine-ravished voice of Anthony Bourdain, it didn't feel all too strange.
I loved it so much that I willed myself to stay. I also couldn't envision living a "normal" life in Singapore (Sadly, gay men are still criminalized for having sex and the LGBTQ community doesn't enjoy the same rights to get legally bound). I didn't know other queer folks there, and I felt it was time for me to explore the parts unknown in myself, elsewhere. For me, Amsterdam just felt so right.
So with the help of some invisible powers and a tip from a friend, I got a job at Boom Chicago, an improv theater. Amsterdam became the perfect place for me to rediscover myself and welcome the real me home.
What We Love About Living in Amsterdam
Living in Amsterdam has provided the both of us the space to reflect, recover, and restore not just ourselves, but also the relationships with our families. We're very thankful for the opportunity to draw lessons from this city which helped us to gain new perspective, grow, and to live and let live.
Ahh... This city's famous mentality is one of the reasons why we feel so at home here. Here are our 5 reasons why we love life in Amsterdam.
1) Freedom
"The monumentality of Amsterdam lies in the mentality of the people"
- Geert Mak (Dutch journalist)
In his book, "Amsterdam: A Brief Life of the City", Geert Mak wrote the above quote. Man, does it ring true. Unlike cities like Rome with its magnificent architecture, Paris and its Eiffel Tower, London and the Big Ben, etc, Amsterdam is a city with no building to boast of.
But the monumentality truly is in the mindset of its people.
The open-mindedness and tolerance of the Dutch today are the results of having to work together and with others to overcome calamity and create wealth.
Since we both came for the same reason - to simply be ourselves, this is a BIG one.
Amsterdam's one of the most liberal cities in the world, no doubt.
These are just some examples of the famous Dutch tolerance. "Live and let live" is a phrase often cited and barely lived out. In our experience, Amsterdam is a city that celebrates this mentality. Be whoever you wanna be - on one golden condition. Do not disturb your neighbour.
2) Diversity
As of 2021, people from 176 countries reside in Amsterdam. The world has 196 countries, so we're just 20 short of global domination here! (We kid)
The open-minded stance of the people and open-door policy of the city makes Amsterdam a great place for the world to gather. Which is a good thing for many things. We get to meet and learn from people from other cultures. For us, the best part is... the FOOD!
Charley and his amazing Indonesian food at Sate Bar Charley
From Ethiopian to Afghan, Surinamese to Sichuan, we're spoilt for choice here, especially in our beloved neighbourhood, Jordaan. Especially because Singapore's cuisine is incomparable, this variety here allows me (Rachael) to indulge in new cuisines and flavours previously unknown to me. And for that, we're majorly *burp* thankful.
3) Amsterdam's a Cosmopolitan Village
Amsterdam is lovingly called a cosmopolitan village by locals.
Think about it. New York City is 2,9 times bigger than the entire country of the Netherlands. With just over 1 million inhabitants and the space where you can bike from one end to another in under an hour, Amsterdam is tiny compared to other global cities like Paris, London and yes, New York.
Size Matters
Small cars, tall people.
The fact that we don't really have any skyscrapers and gigantic buildings here also makes Amsterdam feel like a village. In fact, the houses are built narrow and deep. Oh yes, and the bikes. We have more bikes than people and cars are considered guests here. Even the cars are tiny here as seen above - though the Dutchies are the tallest people in the world. So yes, it's a global city that feels like a tiny town, which brings us to the next point.
4) Gezellig (pronounced heh-SELL-ick with a gutteral "G")
If there's one Dutch word to learn, it's "gezellig". There's no direct translation in English, but the closest would be cozy. But no, it's not the same as the Scandinavian "hygge" aka thick socks, fireplace, book and bear hugs sort of cozy AF. Gezelligheid is a different beast. It's a social type of coziness. The joy of connecting with others.
Raise a glass and say "proost"! Now that's gezellig!
Stranger Danger? Nope.
Here in Amsterdam, it's common for strangers to smile and say "hello" on the streets. It's truly refreshing, especially in today's eyes-glued-to-screen era (Did we mention both Alexandra and I met on a tram?).
It feels good to be seen, albeit briefly.
A few weeks ago, I (Rachael) was invited to a stranger's house to smoke cigarettes. Catherine, a middle-aged Dutchie with an inviting presence, waved at me from the bench next to me and said, "Why don't we smoke together?" I took her up on her offer. 10 minutes later, she said, "Come to my house. I'll cook something. I'm a good cook, you know?"
See what we mean about village vibes?
It trickles down to casual conversations at a bar with someone. It's easy to strike up a conversation with Amsterdammers. Especially over a cold one. Trust us, it's almost, always gezellig.
5) "Doe Normaal" aka Equality
Growing up in Singapore in the 1990's, we were encouraged to pursue the 5C's.
Cash. Credit card. Condo. Car. And Country Club membership.
Though times have changed, cash remains king there.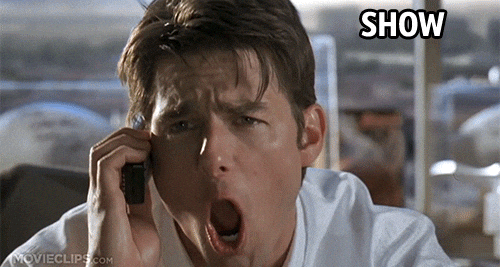 In Amsterdam, wealth does not make a person better. In fact, the Dutch have a saying, "Doe maar gewoon, dan doe je al gek genoeg" which means "Just act normal, it's already crazy enough."
If you wanna read more about this notion, this is a good read. But in short, bragging is not part of the culture here. Just be normal! That Tesla doesn't make anyone better. Nor the holiday in the Maldives. We're happy that you're happy, but don't expect Amsterdammers to change their tune and treat you like a royal. Ain't gonna happen.
Final Thoughts
So there you have it. Our 5 reasons why we think living in Amsterdam is so special and why we came here. This city, like everywhere else, has its imperfections. We have the occasional homophobic incident and other crucial areas we need to address.
But to us, Amsterdam has always been a wonderful place for us to fully be ourselves unapologetically and unabashedly. We've learned a ton from the citizens here - to speak up, to be hands-on, compassionate, creative, and resilient. And we're learning, still. This is our home now and we're grateful to be here.
More than that, we're excited to share our Amsterdam journey and lessons with you - pitfalls to avoid, things you should experience, places to go, people to meet. Why? To make you feel at home here in our city, the way we did when we first arrived.
Stay tuned, guys. This is just the beginning.
Follow and subscribe to our socials and connect with us!
YouTube: https://www.youtube.com/channel/UC16uPBC5uBIHOBIEXi8cJcA
Instagram: https://www.instagram.com/whoisamsterdamtours/